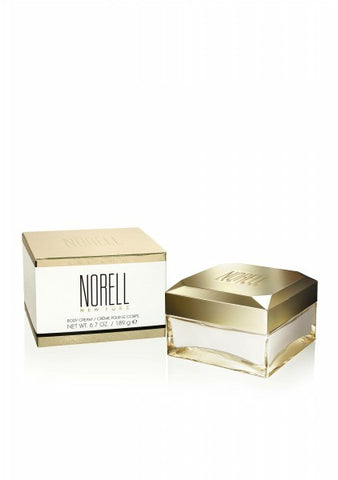 Designer Five Star Fragrance Co.
Description
Norell perfume is a floral fragrance launched by the design house of Five Star Fragrance Co. It was perfectly created in 1968 by the famous Josephine Catapano. It has a beautiful blend of green florals, oakmoss, amber, musk, jasmine and rose that makes it a very feminine scent in a refined and classy way.
Year 1968
Concentration
Age Group
Recommended Use Daytime, Evening
Fragrance Notes
Lavender, Mandarin Orange, Galbanum, Hiacynth, Bergamot, Narcissus, Lemon, Mimosa, Coriander, Carnation, Iris, Gardenia, Cinnamon, Orchid, Arum Lily, Jasmine, Ylang-ylang, Rose, Cardamom, Sandalwood, Amber, Musk, Vanilla, Oakmoss, Vetiver, Cedar, Myrrh
See more products by Five Star Fragrance Co.
All products are 100% original, authentic name brands.
We do not sell knock-offs or imitations.