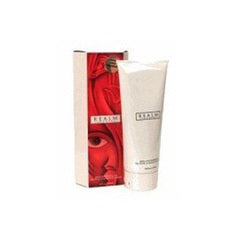 Designer Erox
Description
Explore an intense and exhilarating realm of the fragrance world. Realm Shower gel by Erox has a delicate Oriental fragrance released in 1993, which elicits a conquering scent that awakens the senses. It emerges with an invigorating blend of Sicilian orange and cassia, evolving in a captivating floral fusion of water lily and peony and then finally leaving a succulent trace of vanilla and honey that lingers all day long.
Year 1993
Concentration
Age Group
Recommended Use Daytime, Evening
Fragrance Notes
Sicilian Mandarin, Cassia Water Lily, Peony Vanilla, Honey
See more products by Erox
All products are 100% original, authentic name brands.
We do not sell knock-offs or imitations.