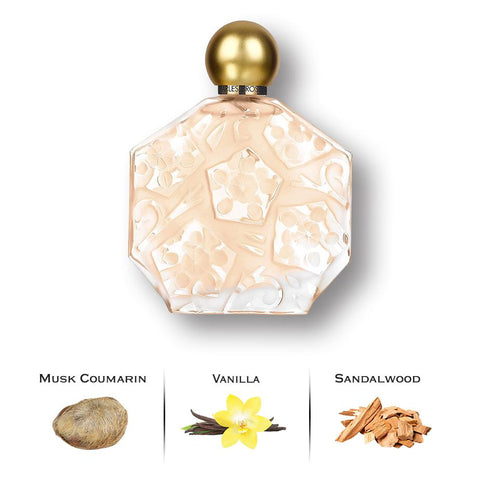 Introducing Ombre Rose, a luxurious powdery floral perfume for women by Jean Charles Brosseau. This timeless fragrance has been a favorite among women since its release in 1981. With top notes of aldehydes, Brazilian rosewood, peach, and geranium, Ombre Rose is a feminine and sophisticated scent that is perfect for any romantic occasion. The heart notes of sandalwood, ylang ylang, orris root, vetiver, lily of the valley, rose, cedar, and heliotrope add a touch of warmth and sensuality, while the base notes of vanilla, musk, cinnamon, tonka bean, iris, and honey provide a long-lasting finish.
Ombre Rose is the perfect choice for women who want to feel confident and alluring. It's a signature scent that will turn heads wherever you go.
Key Features:
Luxury powdery floral perfume
Timeless scent
Feminine and sophisticated
Perfect for romantic occasions
Long-lasting
Specifications:
Brand: Jean Charles Brosseau
Fragrance: Ombre Rose
For Women
Eau de Toilette and Eau De Cologne
Multiple sizes available 
Order your bottle of Ombre Rose today and experience the luxury of a truly unforgettable fragrance.