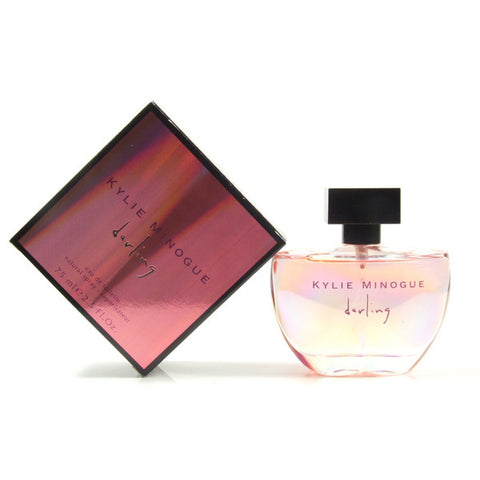 *Note - You are viewing a DISCONTINUED Fragrance. Packaging and condition of box can vary based on item. Fragrance notes and scent life may alter due to storage time and age. PLEASE READ CAREFULLY
Designer Kylie Minogue
Description
A charming chypre floral fragrance with a subtle scent that suits the modern woman who wants a scent that fits both casual and formal occasions. Darling Perfume is the first fragrance by Kylie Minogue and is a blend fruity, floral and oriental notes that was launched in 2006. The fragrance opens to a dominant floral note of passion fruit alongside litchi and freesia which ease to a floral heart of lily and boronia. The base is an oriental blend of amber, sandalwood and vanilla which adds a twist to the scent. In search of a scent to make your own, then your search is over, Darling Perfume is a great choice for a signature scent. Darling Perfume was created by Thiery Wasser from the Firmenich Perfume Company.
Year 2006
Concentration
Age Group
Recommended Use Daytime, Evening
Fragrance Notes
Passion Fruit, Litchi, Freesia Lily, Boronia Vanilla, Sandalwood, Amber
See more products by Kylie Minogue
All products are 100% original, authentic name brands.
We do not sell knock-offs or imitations.