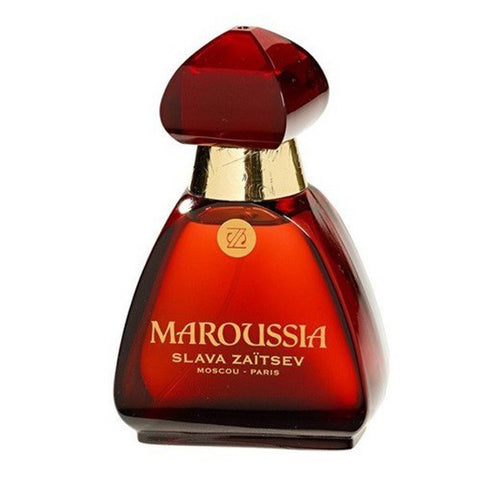 Designer Slava Zaitsev
Description
Maroussia perfume is an intense Oriental floral-woody fragrance for women, the first by Slava Zaitsev. Maroussia is a warm and resonant, exotic floral bouquet, a beautifully refined aroma, with a balmy wood base. It is distinct and intense, but not over-powering, perfect for any woman wishing to turn heads wherever she may go.
Year 1992
Concentration
Age Group
Recommended Use Evening
Fragrance Notes
Bergamot, Peach, Orange Blossom, Aldehydes Carnation, Orchid, Jasmine, Iris, Tuberose, Rose, Ylang Ylang, Lily of the Valley, Heliotrope Sandalwood, Musk, Benzoin, Amber, Tonka Bean, Cedar, Vanilla, Civet
See more products by Slava Zaitsev
All products are 100% original, authentic name brands.
We do not sell knock-offs or imitations.