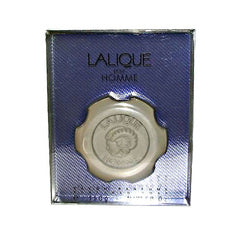 Designer Lalique
Description
Lalique Pour Homme is a masculine fragrance designed by Maurice Roucel. It has a timeless exquisite scent that is bound to charm for years to come. Classified as Woody Aromatic, this fragrance is perfect for mature gentlemen who have a luxurious sense of style.
Year 1997
Concentration
Age Group
Recommended Use Daytime, Evening
Fragrance Notes
Lavender, Tangerine, Mandarin, Grapefruit, Rosemary, Bergamot Iris, Jasmine, Cedar Sandalwood, Amber, Patchouli, Vanilla, Oak Moss
See more products by Lalique
All products are 100% original, authentic name brands.
We do not sell knock-offs or imitations.