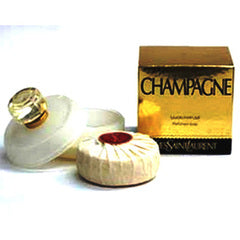 Designer Yves Saint Laurent
Description
Champagne Perfume popularly known as Yvresse Perfume is a sweet, refreshing fragrance designed for the woman who wants to make an impression. The fragrance by French brand Yves Saint Laurent was introduced into the market in 1993 then known as Champagne but was later renamed to Yvresse Perfume. Champagne Perfume was designed to fit all occasions just like in the words of Napoleon, who drank champagne to celebrate victory and seek solace after the loss. Yvresse Perfume begins with a blend of caraway, anise, peach, nectarine, mint and apricot which gives way to a cocktail of floral notes featuring Otto and blue rose among others. The fragrance has a warm woody base featuring notes of amber, coconut, Styrax, cedar, benzoin, patchouli and vanilla. This classic scent is an ideal choice for office wear and can also be worn for a casual afternoon with friends or family. The nose behind the fragrance is Sophia Grojsman.
Year 1993
Concentration
Age Group
Recommended Use Daytime, Evening
Fragrance Notes
Nectarine, Caraway, Peach, Apricot, Mint, Anise Blue Rose, Carnation, Cinnamon, Iris, Jasmine, Lily of the Valley, Litchi, Otto Rose, Violet Vetiver, Vanilla, Styrax, Patchouli, Oak Moss, Musk, Coconut, Cedar, Benzion, Amber
See more products by Yves Saint Laurent
All products are 100% original, authentic name brands.
We do not sell knock-offs or imitations.