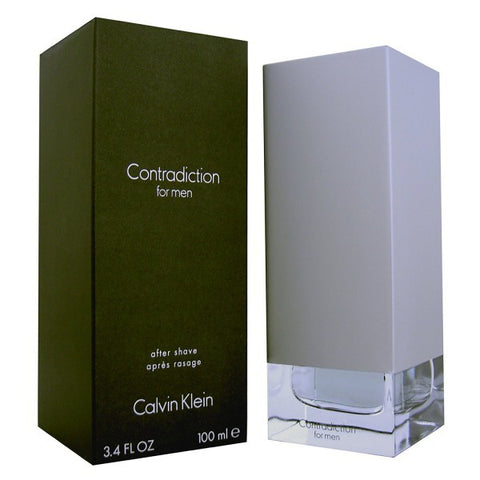 Designer Calvin Klein
Description
A sophisticated and exciting masculine daytime scent that will keep everybody guessing. Contradiction Cologne by American fashion brand Calvin Klein is a blend of fruity and spicy notes thus an intriguing scent that will turn heads wherever you go. A fruity blend featuring a dominant lime alongside lemon, mandarin orange, lavender and clary sage constitutes the opening scent which fades to an aromatic heart of cardamom, coriander, pepper and nutmeg. The drydown features a dominant vetiver blended with sandalwood, musk and ebony wood. Add a twist to you style by spritzing this trend fragrance in the morning before starting your daily routine. Contradiction Cologne which hit the market in 1998 was created by Carlos Benaim and Pierre Wargnye.
Year 1998
Concentration
Age Group
Recommended Use Daytime, Evening
Fragrance Notes
Clary Sage, Lavender, Lemon, Lime, Mandarin Orange, Cardamom, Coriander, Nutmeg, Pepper, Ebony, Musk, Sandalwood, Vetiver
See more products by Calvin Klein
All products are 100% original, authentic name brands.
We do not sell knock-offs or imitations.