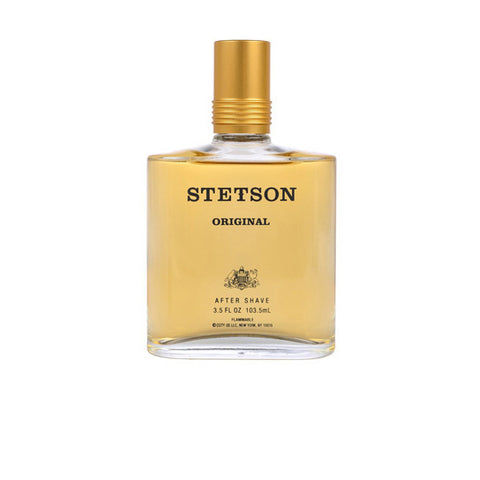 Designer Coty
Description
Stetson After Shave Cologne by Coty is as virile as men in cowboy hats and boots. Its aroma is so amazing that women find men wearing this redolence hot and sexy. Classified as Chypre fragrance, this is the perfect scent if you want to draw women's attention.
Year 1981
Concentration
Age Group
Recommended Use Evening
Fragrance Notes
Lavender, Lime, Bergamot, Lemon, Clary Sage Carnation, Geranium, Patchouli, Orris Root, Jasmine, Vetiver, Cedar Hoeny, Musk, Vanilla, Amber
See more products by Coty
All products are 100% original, authentic name brands.
We do not sell knock-offs or imitations.