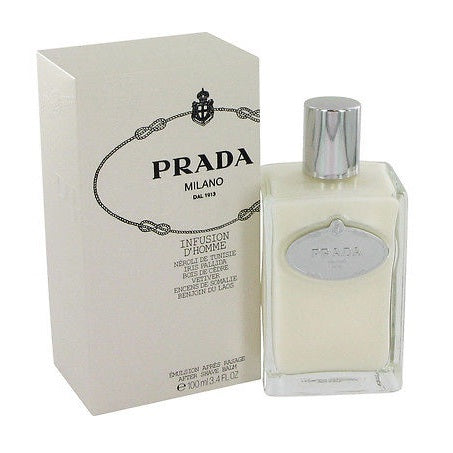 Designer Prada
Description
The male counterpart of Infusion d'€™Iris - Infusion d'Homme by Prada was launched in 2008 as a creation of Daniela (Roche) Andrier. It is an irresistible Woody-Floral fragrance designed for the modern gentleman. This exquisite masculine redolence took years to achieve in order to produce a perfect harmony of notes that will suit the style of the design house. A manly scent that will surely attract a lot of positive compliments.
Year 2007
Concentration
Age Group
Recommended Use Anytime
Fragrance Notes
Neroli, Mandarin Orange Vetiver, Cedar, Galbanum, Iris Olibanum, Benzoin, Powdery Notes
See more products by Prada
All products are 100% original, authentic name brands.
We do not sell knock-offs or imitations.