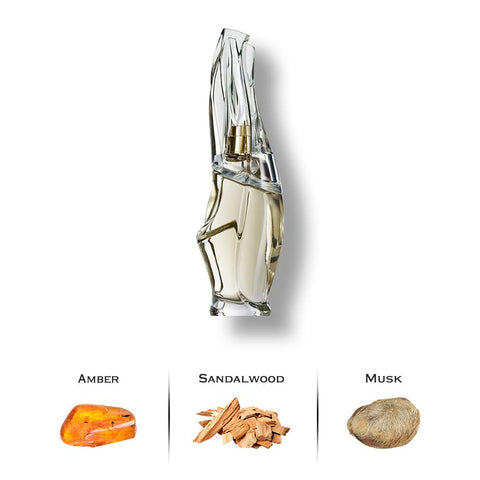 Designer Donna Karan
Description
Cashmere Mist Perfume is a warm and sensual fragrance that is designed for the modern woman. It is a perfume by Donna Karan, which is inspired by the great feeling of cashmere against the bare skin. Cashmere Mist Perfume unfolds with the refreshing scent of bergamot which eases to a floral heart featuring Moroccan jasmine, lily-of-the-valley and suede. A warm woody heart of musk, cashmere wood, vanilla, amber and sandalwood yielding a lasting gentle scent with a touch of elegance. Spend a sweet, gentle and refreshing time by spraying this subtle distinctive women scent that lasts all day to complement your wear.
Year 1994
Concentration
Age Group
Recommended Use Daytime, Evening
Fragrance Notes
Bergamot Moroccan Jasmine, Lily-of-the-Valley, Suede Amber, Cashmere Wood, Musk, Sandalwood, Vanilla
See more products by Donna Karan
All products are 100% original, authentic name brands.
We do not sell knock-offs or imitations.