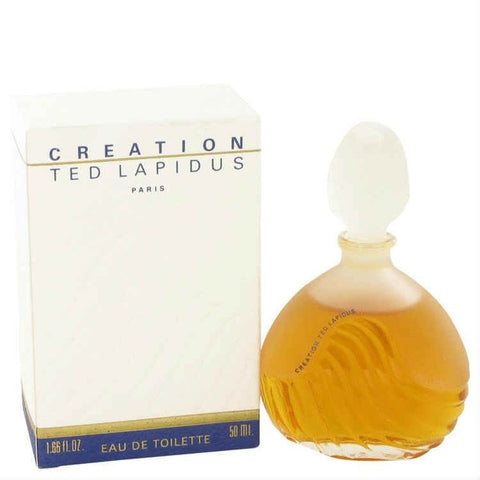 *Note - You are viewing a DISCONTINUED Fragrance. Packaging and condition of box can vary based on item. Fragrance notes and scent life may alter due to storage time and age. PLEASE READ CAREFULLY
Designer Ted Lapidus
Description
A classic dazzling fragrance with an optimistic and distinct feminine scent. Creation Perfume by the classic French fashion brand Ted Lapidus is a rich woodsy scent that was introduced in 1984. The fragrance opens to a light fruity top featuring the notes of bergamot, black currant, lemon, mandarin orange, mango, passion fruit and peach with a touch of neroli. The heart is a sweet floral bouquet, dominated by geranium and narcissus which fades into a dominant woody base featuring oak moss, vetiver, sandalwood, musk, patchouli and amber. Complement your outfit by splashing Creation Perfume on your pulse point.
Year 1984
Concentration
Age Group
Recommended Use Daytime, Evening
Fragrance Notes
Bergamot, Black Currant, Lemon, Mandarin Orange, Mango, Passion Fruit, Peach, Neroli Carnation, Gardenia, Jasmine, Lily-of-the-Valley, Narcissus, Orris, Rose, Tuberose, Ylang-Ylang Vetiver, Vanilla, Sandalwood, Patchouli, Oak Moss, Musk, Amber
See more products by Ted Lapidus
All products are 100% original, authentic name brands.
We do not sell knock-offs or imitations.