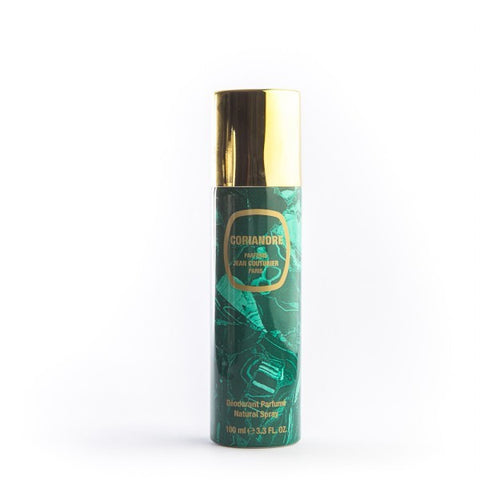 Designer Jean Couturier
Description
A classic timeless fragrance that has been covering women with an aura of a lovely aromatic concoction since 1973. Coriandre Perfume by French Perfumer Jean Courtier was crafted in collaboration with Jacque Couturier. It is a concoction of mingling aromas dominated by coriander. The fragrance unfolds with a scent of coriander fused with aldehydes, angelica, orange blossom and bergamot notes which evolves into a rich and captivating lovely bouquet of sensual floral notes. The drydown is a diligently crafted earthy-woody blend of musk, oak moss, vetiver, civet, patchouli and sandalwood. A spritz of Coriandre Perfume will compliment your favorite look whether going out with that special person or your pals.
Year 1973
Concentration
Age Group
Recommended Use Daytime
Fragrance Notes
Aldehydes, Coriander, Orange Blossom, Angelica Geranium, Iris, Jasmine, Lily, Rose, Violet Root, Ylang-Ylang Sandalwood, Patchouli, Musk, Civet, Oak Moss, Vetiver
See more products by Jean Couturier
All products are 100% original, authentic name brands.
We do not sell knock-offs or imitations.