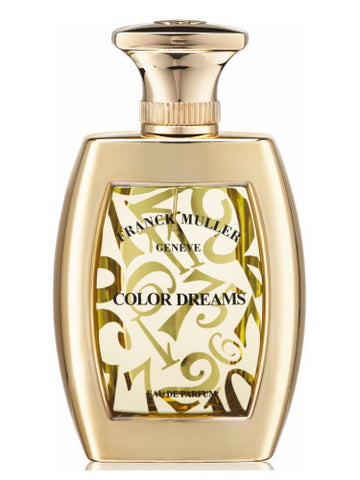 Designer Franck Muller
Description
A wonderful bright pastel colours of lively dial that gently uplift the perfume using colourful raw materials.
Year 2017
Concentration
Age Group
Recommended Use
Fragrance Notes
Musk, Amber, Cedar, Vetiver, Patchouli, Rose, Water Lily, Green Tea, Cinnamon, Pimento, Ozonic notes, Coriander, Clary Sage, Cardamon, Cassis, Lemon, Mandarin Orange, Grape Fruit, Bergamot
See more products by Franck Muller
All products are 100% original, authentic name brands.
We do not sell knock-offs or imitations.