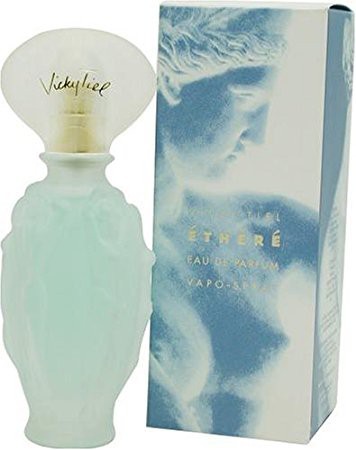 Designer Vicky Tiel
Description
A supernatural mystique timeless crisp fragrance for women, which is designed to complement your natural scent with clean, crisp and refreshing aromas. Ethere Perfume by American fashion brand Vicky Tiel is a floral green scent that was introduced to the market in 1999. The fragrance opens to a refreshing scent featuring notes of Black China Tea, Exotic Black Currant and lush green cypress, which ease to a charming floral heart carrying the dominant chamomile alongside Moroccan jasmine and lily. Ethere Perfume is just the perfect everyday scent; charming, clean and refreshing, what more can you ask of an everyday fragrance.
Year 1999
Concentration
Age Group
Recommended Use Daytime, Evening
Fragrance Notes
Black China Tea, Black Currant, Green Cypress, Hyacinth, Otto Rose, Lemon Peel Moroccan Jasmine, Coriander, Chamomile, White Lily, Mimosa, Violet, Tabac Rose Amber, Musk, Woodsy Notes
See more products by Vicky Tiel
All products are 100% original, authentic name brands.
We do not sell knock-offs or imitations.