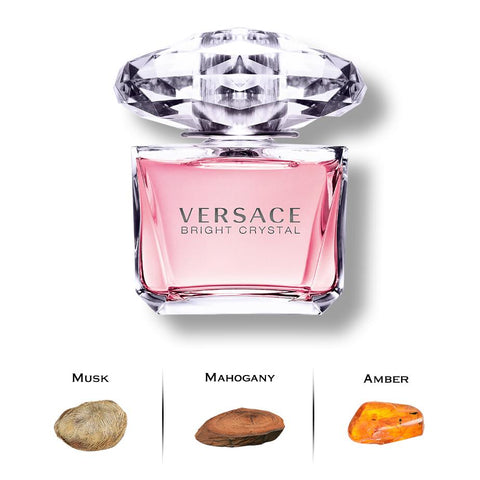 Designer Versace
Description
First introduced in 2006 by the iconic fashion house Versace, Versace Bright Crystal perfume is a deeply evocative and alluring scent that consists of well balanced and moderate floral elements. Its top contains yuzu and the revitalizing water notes while peony and magnolia are the dominant accords in the middle and dry down leaves amber, red woods and musk.
Year 2006
Concentration
Age Group
Recommended Use Daytime, Evening
Fragrance Notes
Water Notes, Pomegranate, Yuzu Peony, Magnolia, Iris Amber, Mahogany, Musk
See more products by Versace
All products are 100% original, authentic name brands.
We do not sell knock-offs or imitations.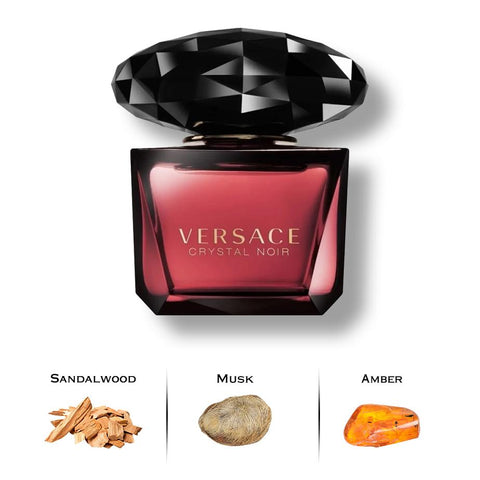 Crystal Noir Perfume is a dark and seductive luxury perfume for women that was launched in 2004 by Versace. It is a blend of floral and spicy notes, with a deep and lingering base.
The top notes of ginger, pepper, and cardamom give Crystal Noir a sharp and invigorating start. The heart notes of peony, gardenia, and African orange flower add a touch of sweetness and femininity. The base notes of coconut, musk, amber, and sandalwood give Crystal Noir a warm and sensual finish.
Crystal Noir Perfume is perfect for evenings out or special occasions. It is a versatile fragrance that can be worn for any occasion.
Key benefits of Crystal Noir Perfume:
Dark and seductive fragrance
Floral and spicy notes
Deep and lingering base
Long-lasting
Versatile
Luxury perfume
If you are looking for a dark and seductive luxury perfume that will make you feel confident and alluring, then Crystal Noir Perfume is the perfect choice for you. Order your bottle today and experience the difference for yourself!