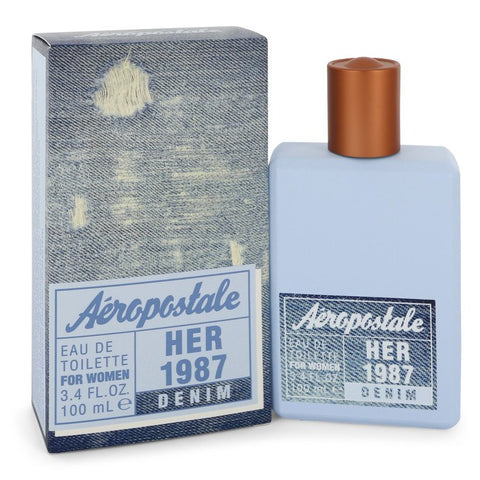 Aeropostale Her 1987 Denim Perfume by Aeropostale, A feeling like slipping into your favorite pair of relaxed jeans after a long day in slacks accompanies the fresh, summery fragrance of Aeropostale Her 1987 Denim. 
Forget complicated and pompous scents and simply relax into the embrace of fresh peach and fluttering jasmine in the opening notes. Warm white amber smooths out the base to remind you of bright days in the sun and late nights under the stars. The bottle comes with a distressed denim
pattern to complete the cozy feel. This light spray is ideal as a take-along to be reapplied throughout the day.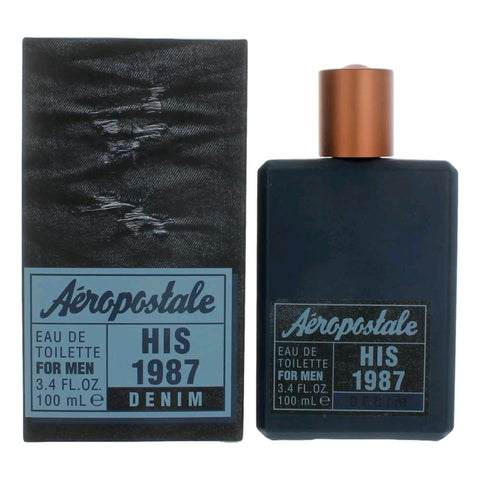 Aeropostale His 1987 Denim Cologne by Aeropostale, Slip into something a little more comfortable, familiar and inviting with Aeropostale His 1987 Denim. The cologne for men exudes a citrus-fresh aroma and has a free-spirit essence. 
Experience the sensation of sliding into a cherished and favorite pair of worn jeans. The top of the scent is comprised of notes from zesty lemon and grapefruit. Mossy oak wood and refreshing marine notes come together to form the heart of the fragrance. Warm vetiver
and amberwood round out the cologne in the scent's base.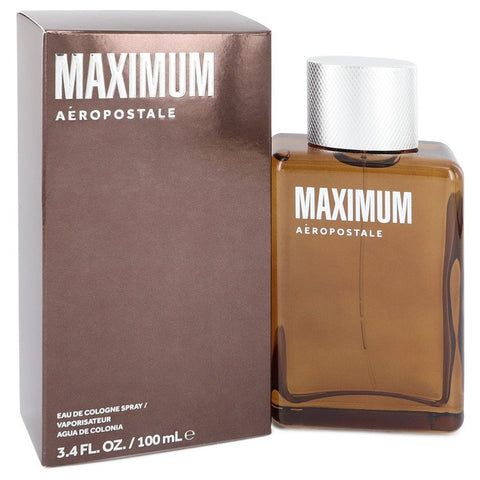 Aeropostale Maximum Cologne by Aeropostale, Aeropostale Maximum is a scent evokes the smells and flavors of a city park or beachfront. Just a dash of it creates an overpowering impression of a walk along a beach, or in the heart of a misty city's woody, untouched areas. 
The top notes bring a strong, sparkling breath of seawater or a foggy forest, with a hint of mystery. The heart has a definite flavor or feeling of city life in an original combination of herbal scents carried in minty floral
geranium. Exotic, marshy vetiver retains and fills the wet air sensation without losing the urban chic feel. Powdery amber in the base firmly restrains the moist scent and helps ground it in natural amber's warm, animalistic sensuality. Sweet musk rounds out the base in a complex scent designed for more trendy men.