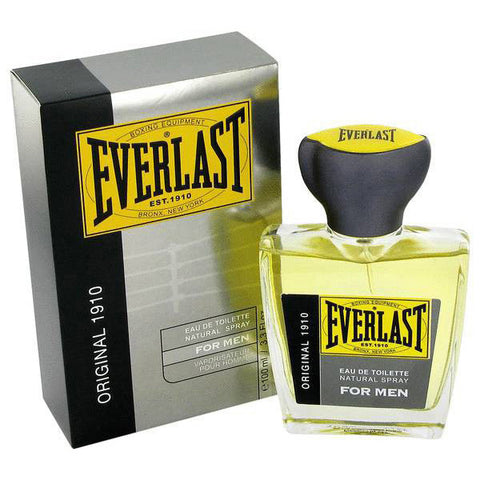 Sale
*Note - You are viewing a DISCONTINUED Fragrance. Packaging and condition of box can vary based on item. Fragrance notes and scent life may alter due to storage time and age. PLEASE READ CAREFULLY
Designer Everlast
Description
Everlast Original 1910 cologne is a zesty oriental woody fragrance created just for men. The fragrance released 2005 offers an intriguing set of notes that are invigorating and masculine. An energizing citrusy opening followed by a captivating oriental heart and an alluring woody dry down.
Year 2007
Concentration
Age Group
Recommended Use Day, Evening, Night
Fragrance Notes
mandarin, mint, grapefruit and lavender with a heart of geranium, nutmeg, cypress and cinnamon patchouli, leather, tonka bean and musk.
See more products by Everlast
All products are 100% original, authentic name brands.
We do not sell knock-offs or imitations.