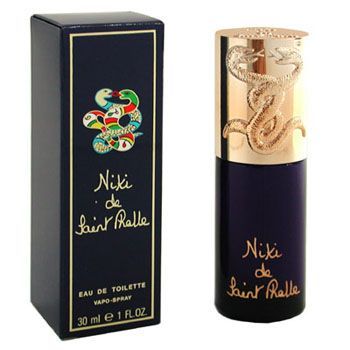 Sale
*Note - You are viewing a DISCONTINUED Fragrance. Packaging and condition of box can vary based on item. Fragrance notes and scent life may alter due to storage time and age. PLEASE READ CAREFULLY
Designer Niki De Saint Phalle
Description
Niki de Saint Phalle is an extraordinary feminine essence that has brought awe-inspiring art and exquisite scent in one bottle. It is a fusion of floral bouquet and other exotic notes yielding a one-of-a-kind Floral essence. An epitome of women's fragrances that will surely delight your olfactory senses. * THIS IS A DISCONTINUED ITEM* - PACKAGING MAY BE DUSTY - PLEASE READ.
Year
Concentration
Age Group
Recommended Use Daytime, Evening
Fragrance Notes

See more products by Niki De Saint Phalle
All products are 100% original, authentic name brands.
We do not sell knock-offs or imitations.